Has it occurred to you to wrap the earrings you make in Christmas crackers? They make a lovely gift.
We have developed a kit, with everything you need to make ten traditional crackers plus the details and advice on materials to use if you choose to make more. There are snaps of course, and formers, and we even include glue!
Naturally there are explicit instructions, and we include the history of cracker making.
A value for money kit that will set you up for a life time of cracker making!
Potential polymer fillers
Earrings are, of course ideal gifts - here are quality examples of possibillities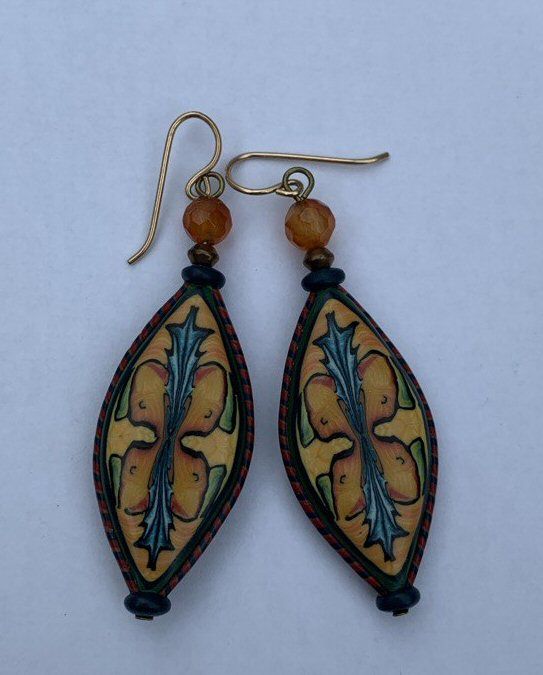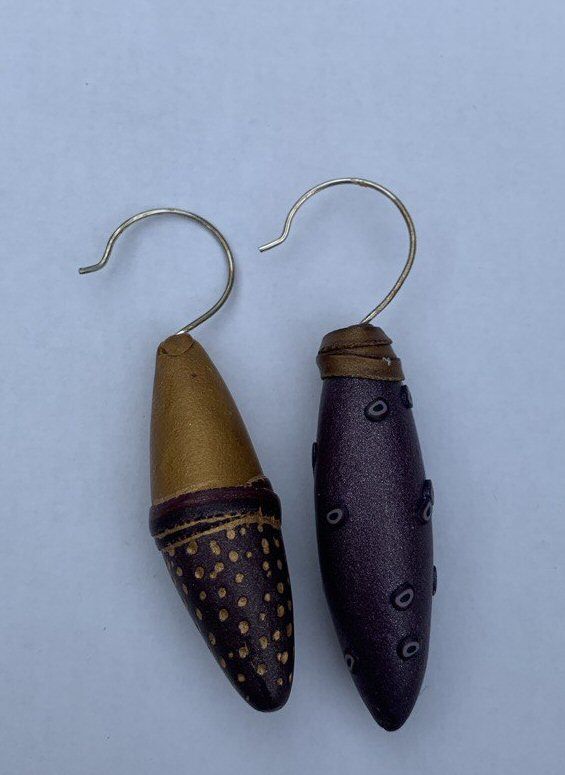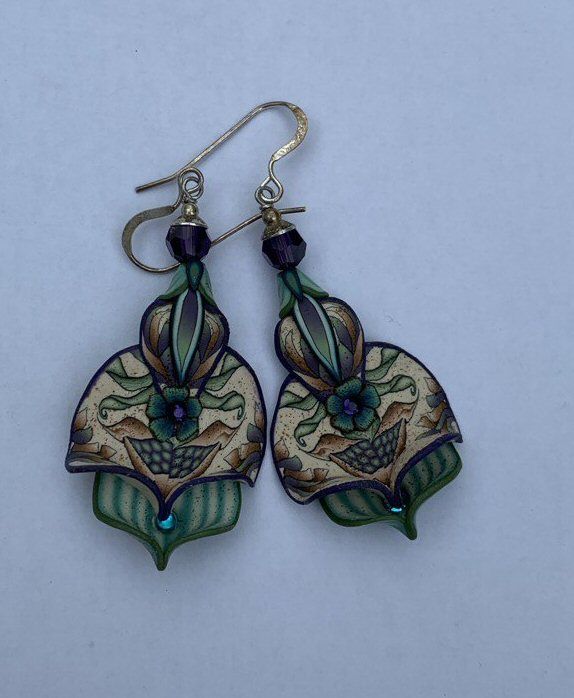 But then you could include brooches, or tiny fun sculptures or miniatures like these here
Or charms, or key rings, or beads (Natasha beads would be great)...........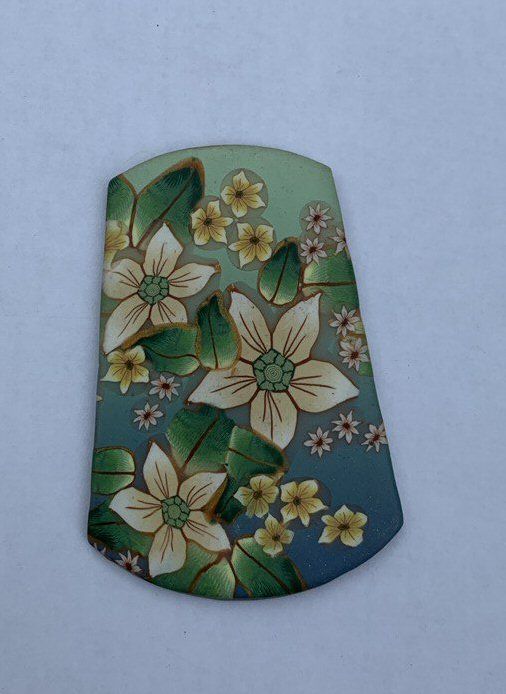 (by Lynne Ann Schwarzenberg)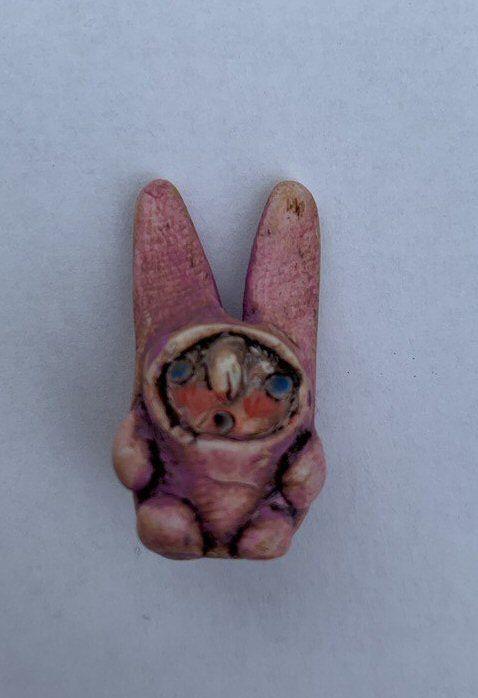 We have chosen to use top quality crepe metallic paper. You have a choice of five colour sets that you can buy
Why not? Christmas crackers have been around since 1840 and I have been making and demonstrating making Traditional Christmas Crackers for over 40 years (my claim to fame is a demonstration of Cracker making - - on the radio!)
No – we don't use toilet rolls – we use solid formers that you will have available to use for ever more. You will be given the dimensions of all the components, and how they can be adapted to make larger crackers.